Top 10 Reason to Visit Antalya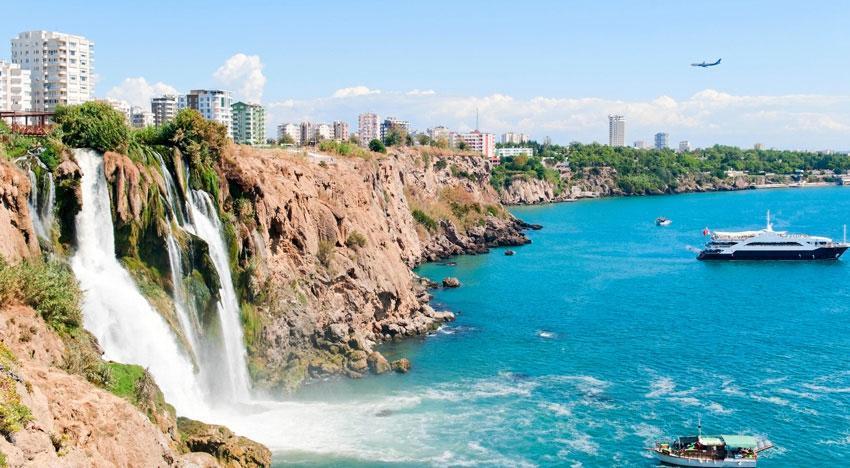 Why you need to choose the destination Antalya?
1. Huge touristic area; many selective of best quality hotels and resorts, high standart service sector. Antalya is hosting more than 10 Million travellers every year.
2. Available budget flights… Antalya is a the most wellknown charter flights destinations in Europe.
3. An easy airport transfers to/from the 2 modern international and 1 domestic terminals.
4. All around year of nice climate: hot weather, generaly dry and sunny, fantastic sand beaches.
5. Many spoken languages are English, Russian and German are widely using in and around Antalya.
6. For the conference and big groups can have Efficient facilities… There are all kinds of equipments available for all kinds and sized of meetings group for their organizations.
7. Very wellknown Turkish hospitality… Top quality national food and wines, limitless holiday possibilities like a Roman night at the old city of Phaselis, classical music festivals at the ancient Aspendos theatre, golf holidays at Belek, Turkish Hamam Party, Traditional turkish nights, scuba diving, white water rafting.
8. Opportunities for the new business … Chosen by mostly Russians and Europeans citizens that may lead to new mergers in doing business like camps or exchange programs with resorts or sites.
9. Multi-purpose congress halls with modern communications and audiovisual technology and high quality simultaneous translation services.
10. Many alternatives for an unforgetable Nights in the Town.